Outdoor learning and outdoor play are important for all schools and early years settings. They can enhance pupils' learning experiences, helping to develop skills and inspire creativity.
Our collection of outdoor shelters, shades and canopies provide an opportunity for children to learn in a high-quality environment away from the confines of traditional and formal classrooms. They enable a new approach to education, housing specific activities while reducing the pressure on indoor space.
Broxap design, manufacture and install outdoor classrooms in a wide range of sizes and configurations. A canopy can be included as a standalone feature in a school courtyard, or act as an extension to existing buildings. A shelter can bridge an awkward space. It can provide overhead cover or all round protection from the weather such as with a wooden outdoor classroom constructed by our playground equipment division.
An outdoor classroom or canopy from Broxap can be adapted to suit a wide range of educational requirements: a forest school, a messy play area, a drama studio, an intimate seminar space or lecture hall.
Our collection of outdoor classrooms, canopies and shelters for schools create safe, dry and comfortable environments with plenty of natural daylight. At the same time, the high-quality cladding options we provide give protection from harmful UV rays and wet weather, and our bespoke range is built to comply with structural design codes.
Outdoor classrooms and shelters for schools are designed to complement existing buildings and surroundings. They can include vinyl rollers, side panels and doors to enhance usability and function, and we offer an extensive choice of style and materials.
Broxap has experience in creating outdoor classrooms and shelters for a number of educational establishments including universities, colleges, schools, early years settings and nurseries. It is a key supplier to contractors on the schools building framework as well as working directly with headteachers, governors, academy trustees and school business managers.
Windmill Primary School, Wellingborough
The school underwent a major overhaul of their outdoor learning spaces, this resulted in Broxap deploying its Hand Made Places division...
Abercrombie Primary School, Chesterfield
Abercrombie Primary School had an outdoor area that pupils used to play and learn within. During poor weather the children would be...
Defford CE First School, Worcester
Defford CE First School required a covered outdoor area and wanted something in timber to give a natural look and feel. Broxap provided...
Moat Farm Infants School, Olbury
The school had this monopitch outdoor classroom canopy designed and installed by Broxap along with an artificial grass matting...
Rufford Primary & Nursery School, Nottingham
This School required an outdoor classroom covered area and also built within it a secure storage area for toys and teaching items...
St. Bartholomews CofE Primary School
Broxap were contacted by the school, in regards to their need for an outdoor classroom. Broxap happily took on the project, and discussed...
Somers Park Primary School, Portsmouth
Broxap worked with Dawnus Construction to enhance this new build project. We provided a series of canopies and external furniture...
Reynalds Cross School, Solihull, West Midlands
Broxap installed a large scale canopy at Reynalds Cross School, Solihull. Creating a covered outdoor area which can be used for both play...
Wistaston Academy, Moreton Road, Crewe
The Wistaston Academy contacted Broxap Ltd in view to creating an extension to one of their current Early Learning Years classrooms...
---
Testimonials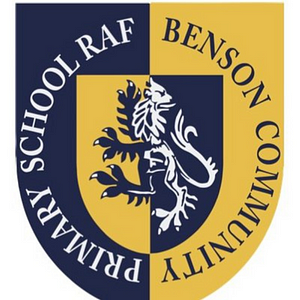 "Just to let you know that the shelter installation is complete. Everything went without a hitch. Your installation team are to be congratulated on their professionalism and co-operation.
With the tables we have purchased we can fit 40 pupils, or even 60 at a squeeze under the shelter, which is great. All round an excellent job.
Thanks for your help"
Tim Thorpe – Site Manager
"Broxap provided a fantastic solution to our outdoor areas, the canopy and walkway are practical and look amazing. The fact they were completed during term time within three weeks was a fantastic feat.
The installation team worked hand in hand with our Site Manager to ensure noise levels were minimal and not disruptive to pupils' lessons."
Mrs Tina Lambert, School Business Manager
"It's been a long time since we last spoke, I realise that I have been remiss in telling you what a fantastic job Broxap did on our first shelter, the teachers, pupils and parents have been over the moon with the availability of shelter, especially over the last few months of rain!!! It has been a brilliant meeting place and the children have been using it to eat lunch outside the last week or so, whilst keeping out of the April showers."
Sharon Smits, John Hampden Primary School, Thame
---
Contact Us
If you have any questions you can fill out our contact form below. Alternatively you can contact us via email, telephone, post, or via our live chat service using the number, email and postal address provided.
Following your request a dedicated member of our team will aim to get back to you as soon as possible.