"A life filled with love, integrity and energy"
John Lee - Chairman
1948 - 2022
It is with much sadness that we announce the death of our Chairman John Lee on Monday 12th December after a long illness.
John passed away peacefully at home, with his wife Linda, their 3 daughters Samantha, Suzanne and Stacy, and his brother Robert by his side.
John lived an amazing personal life filled with love, integrity and energy in everything he did, dedicating his working life to the development of the family manufacturing business.
As Chairman of Broxap Ltd for over three decades John diligently navigated the business towards the family's ultimate goal of having Broxap's street furniture installed in every town and village throughout the UK. This quest continues.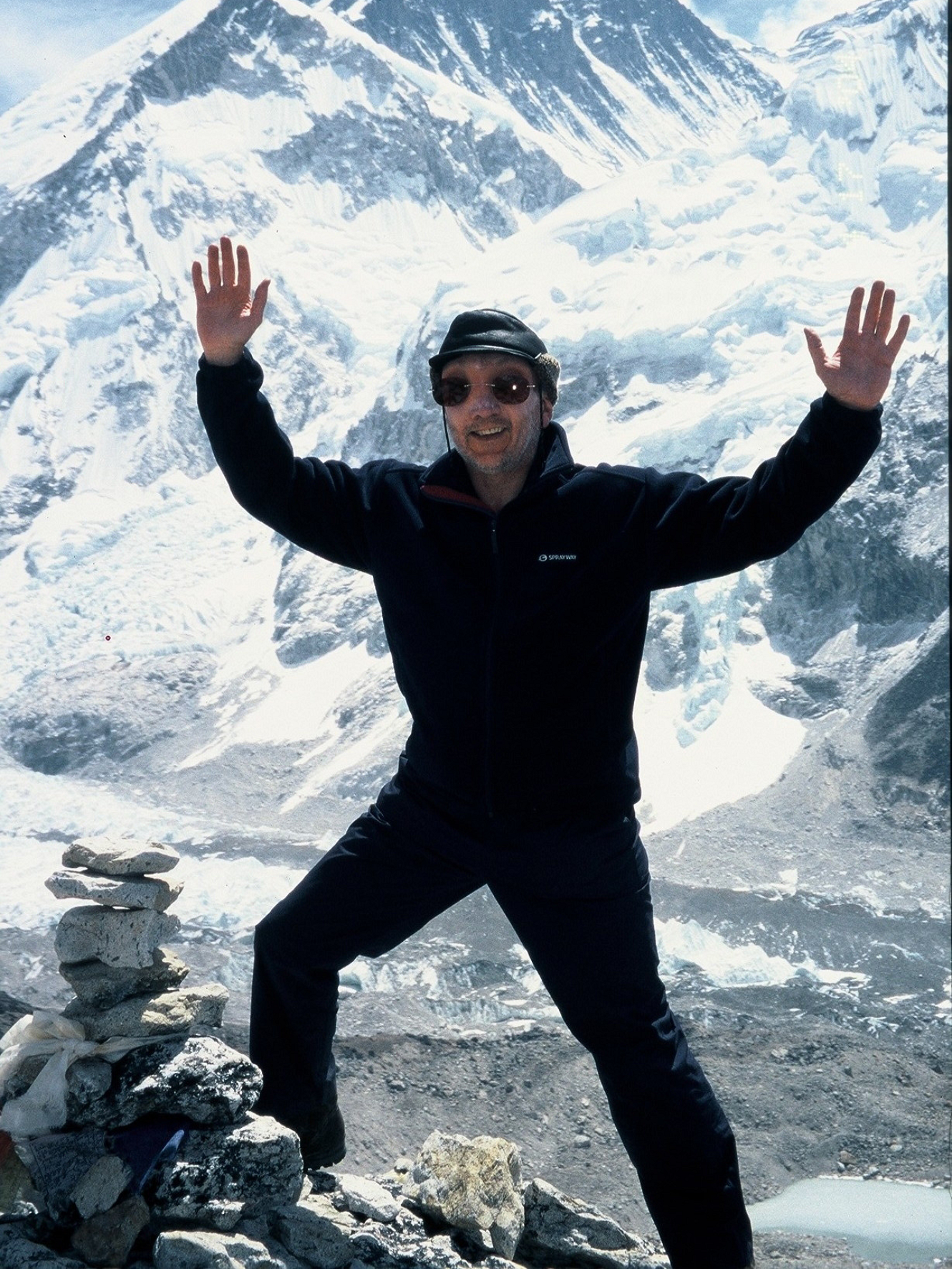 Easiest Contractor to Deal With
"To date, you have been the easiest contractor to deal with. Attending when you said, sorting through drawing issues and providing a pair of lads who got on with the job and overcome any issues in their stride"
- Tim Redman, Vistry Homes

Speedy and Efficient
"My first port of call whenever I get any street furniture or bollard enquires. You always respond to enquires sent in a speedy and efficient manner."
- Keyline
Seamless and Exceptional Servie!
"I wish to thank your company for a seamless and exceptional service on the canopy project. I cannot fault any part of the service from day one to final delivery and installation."
- St Aidan's CE High School
Excellent Company, Superior Performance
"An excellent company resulting in a Superior Performance – well done. Quite clearly you provide first class products for us and have a good team in your office who handle our requests. Thank you for all your high-quality service this last fourteen months."
- Mills
Fits the Space Perfectly
"The shelter looks really good and fits the space perfectly. Thanks for your teams time spent on ensuring this went in smoothly (except for the Covid 19 element). Pleasure doing business with you as always."
- London Borough of Redbridge
Fantastic Levels of Service
"Always my first point of call with street furniture enquiries, have built a strong working relationship and I trust that we get a fantastic level of service. Pricing and quotations are efficiently dealt with and form part of our commitment to level of service within the industry"
- EH Smith Builders Merchants
Great Communication
"Pleasure using Broxap, quick responses from the sales internal team and generally fast service from order date to delivery date. If enquiries with Broxap items are on a requisition, I know I will get a fast and efficient service. Great communication from start to finish."
- Civils & Lintels
Latest News
Take a look at some of the latest projects we've created in our factory in Staffordshire. Get in touch to discuss how Broxap can bring your scheme to life.
Broxap Limited is delighted to have been named winner in the Environmental Practices category of the Scotland Excel Awards...
We take pride in everything we design, manufacture, deliver and install – whatever its use, wherever it's going. Our products are built to serve generation after generation...
Street Furniture Suppliers for the UK
Welcome to Broxap, one of the UK's leading manufacturers, suppliers and installers of street furniture, shelters and cycle storage. Products from Broxap include cycle shelters, shelters for schools, bollards, planters, benches and seats, litter bins, canopies and covered walkways.
What really sets Broxap apart is our ability to provide bespoke solutions for projects large and small. We can supply high quality products for all kinds of projects but we can also manage developments from start to finish through our Design & Build division.
The Broxap street furniture collection is robust and ergonomically designed. As well as creating our own unique and bespoke designs, we have also brought together a comprehensive portfolio of brands – meaning we can be your one-stop shop for all your requirements. We utilise a wide variety of materials for our unique products, from cast iron, stainless steel and concrete, to recycled plastic, timber and polyurethane, offering designs that range from the traditional to the more contemporary and modern.
Amongst the wide range of stock provided by Broxap, we have a large selection of products designed for schools, colleges and local authorities. This includes everything from shade sails and waterproof tensile structures, to playground equipment such as play castles, trim trails, sensory play equipment, playground markings and even seesaws, swings and springies.
Broxap Sports division manufactures and supplies a wide range of sports equipment through our brand Stadia Sports. We supply both the sports trade as well as all schools, colleges, universities, local authorities, sports clubs & sports facilities. As a leading sports manufacturer, we pride ourselves in offering some of the finest quality sports equipment available, which is used by the sporting elite, future sports stars and amateurs alike.
And last but not least, Broxap also provides a range of cloakroom & changing room equipment in attractive modular steel and timber units, which can be utilised in either new or existing buildings. To help you stay secure, we also stock lockers, a great addition to your school or sports/leisure centre.
If you are an architect, contractor, facilities manager, head teacher or would simply like more information about our products or services, or ways in which we can help with your school, local authority, civil engineering or re-generation project, please email [email protected], contact us or call 01782 564411.