To offer a high level of durability and a long service life, Broxap Street Furniture considers the most effective methods of protecting product performance.
This includes advising customers on the best materials for their project needs and location; using hot dip galvanised steel and pre-galvanised sheet steel in the manufacture of products; devising a superior proprietary metal surface treatment and powder coating process; and offering a range of additional coatings for harsher environments.
Hot Dip Galvanised EN ISO 1461:2022
Hot dip galvanising is a treatment which involves dipping a steel product in a bath of molten zinc which protects both internal and external surfaces.
The zinc coating acts as a barrier between the material and its environment. The process is defined by the ISO 1461:2022 standard and the galvanising undertaken for Broxap's fabricated metalwork conforms to this.
View our popular ranges: Bollards | Litter Bins | Seating | Planters | Cycle Parking | Shelters & Canopies
Continuously Hot Dip Coated Steel EN 10346:2015
The flat sheet metal used to make products such as litter and recycling bins and cycle lockers is galvanised to EN 10346: 2015 and can withstand high levels of mechanical stress such as bending and drilling used in manufacturing and fabrication processes.
View our popular ranges: Litter Bins | Planters | Cycle Lockers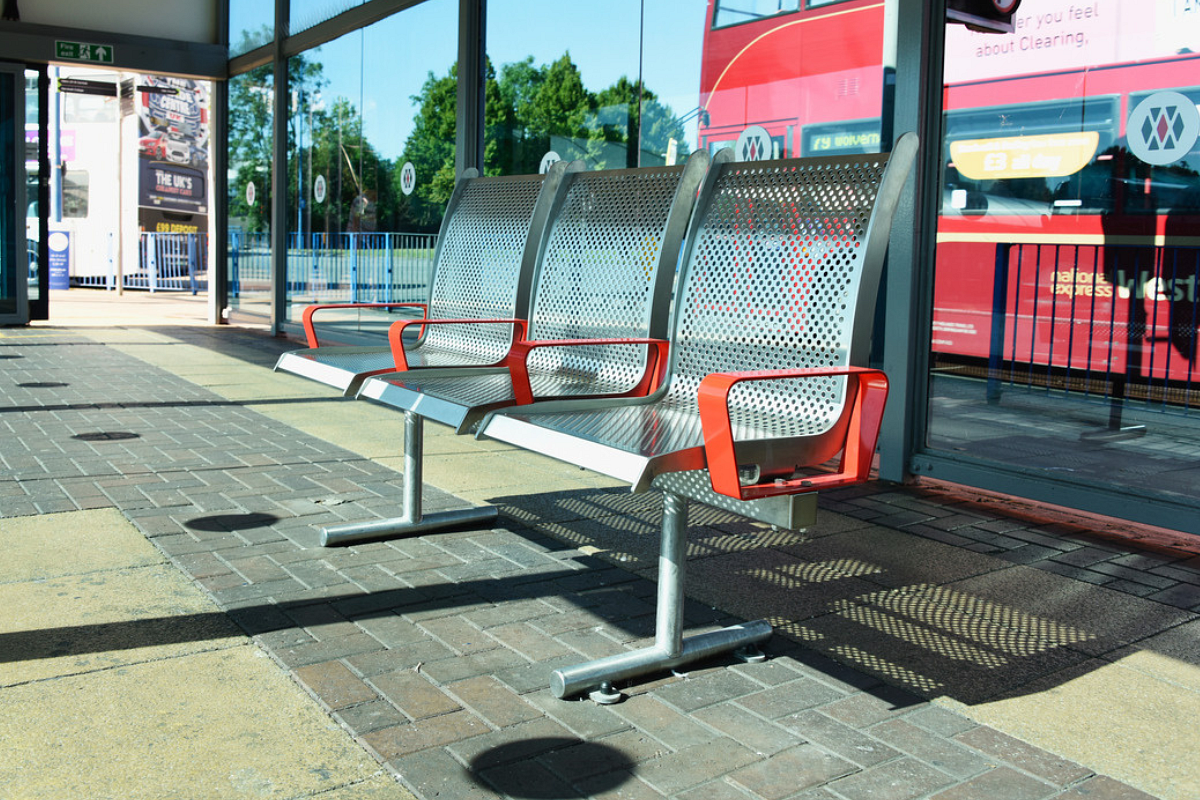 Grade 304 Stainless Steel
Grade 304 stainless steel is often used in rural and urban locations where there is less risk of sodium chloride and contamination. Grade 304 is used as standard for Broxap stainless steel products.
View our popular ranges: Bollards | Litter Bins | Seating | Planters
Grade 316 Stainless Steel
Grade 316 stainless steel has a greater chromium and nickel content than Grade 304, which increases its corrosion resistant properties.
This makes it less susceptible to surface pitting and staining. Grade 316 stainless steel is ideal for all external locations, especially waterside and coastal areas where there is a high level of sodium chloride in the air.
View our popular ranges: Bollards | Litter Bins | Seating | Planters
Timber
All of our timber is sourced from responsible suppliers who employ sustainable harvesting methods. FSC certified timber is available for selected products on request.
Broxap uses hardwood and softwood in the manufacturing of street furniture and outdoor infrastructure. Pressure treated timber offers fungal resistance as well as protection against insect attack and moisture.
Duracast Polyurethane
Cast over a steel core, Duracast Polyurethane (PU) bollards and other PU products offer supreme impact resistance.
This versatile material is virtually maintenance free offering high levels of corrosion and abrasion resistance. It is also much lighter in weight than cast iron products.
View our popular ranges: Bollards | Street Furniture
Cast Iron
All cast iron bollards can be cast in either Grade 250 specification or Grade 450-10 ductile cast iron. Grade 250 cast iron offers a high quality surface finish and good wearing characteristics as well as strength and durability.
Grade 450-10 has a superior tensile strength and long lasting properties. Its relative hardness makes it ideal for impact resistance applications.
View our popular ranges: Bollards | Litter Bins | Seating | Planters
PROTEX™
Broxap's advanced polyester powder coating system features the unique, eco-friendly PROTEX™ metal surface treatment and decorative colour coating process.
PROTEX™ employs the chemistry of organic phosphorus compounds and is totally free of heavy metals.
The nanocoating created by the process provides excellent adhesion for powder coating metal and achieves BS EN 13438:2013 compliance for superior levels of corrosion protection compared to conventional powder coating methods.