At the workplace, for home or as a secure cycle parking option as part of a longer journey, space-saving cycle storage is essential for today's cyclists. With active travel high on the agenda, providing high-quality cycle parking equipment for all locations and needs is a key factor for our clients.
In areas of high demand such as railway and bus stations, and for residential or public areas, where other users need to be considered, our two tier bike racks and space saving solutions are practical and convenient.
We have a wide range of designs available including high-low cycle parking racks, verticle bike storage and gas strut lift-assist systems.
Our parking racks and stands can be accommodated within our cycle shelters or cycle hubs and compounds if required. Considering safe access, ease of use and a long service life, cycle parking equipment from Broxap is designed to be durable and fit for purpose.
From universities and halls of residence to employment parks and busy transport interchanges, space-saving cycle parking and bike storage from Broxap offers both secure and attractive facilities.
Meeting the standard for cycle parking
Short stay and long stay cycle parking equipment
Space-saving cycle parking equipment from Broxap includes products suitable for long stay and short stay parking.
Short stay parking racks and stands might include products such as the Conway Cycle Rack or Stromness Cycle Rack.
These offer smart and tidy cycle parking which can be positioned against a wall or building such as outside libraries or health centres.
The Easi-Riser and Eco-Riser products can be accommodated within shelters like the Wardale Grand or Coventry Cantilever Two Tier Shelter for added protection during long stay parking.
Alternatively our cycle hubs such as the Anti-Vandal Eco-Hub are fully enclosed with key access and anti-vandal construction.
Innovative solutions for space-saving bike storage
As more people choose to cycle, the selection of cycle parking equipment becomes more important.
Non-standard and adapted bikes, including cycles for disabled people, cargo bikes and tricycles, should be considered and where a neat footprint is required, a cycle locker may be the solution.
As a designer, manufacturer and installer of cycle parking equipment, Broxap can come up with a cycle parking option to suit different locations, sizes and needs.
Other space saving, innovative cycle parking products include double sided shelters such as the Cambridge Two Tier Hybrid or the Bike Carousel vertical parking rack with built in canopy.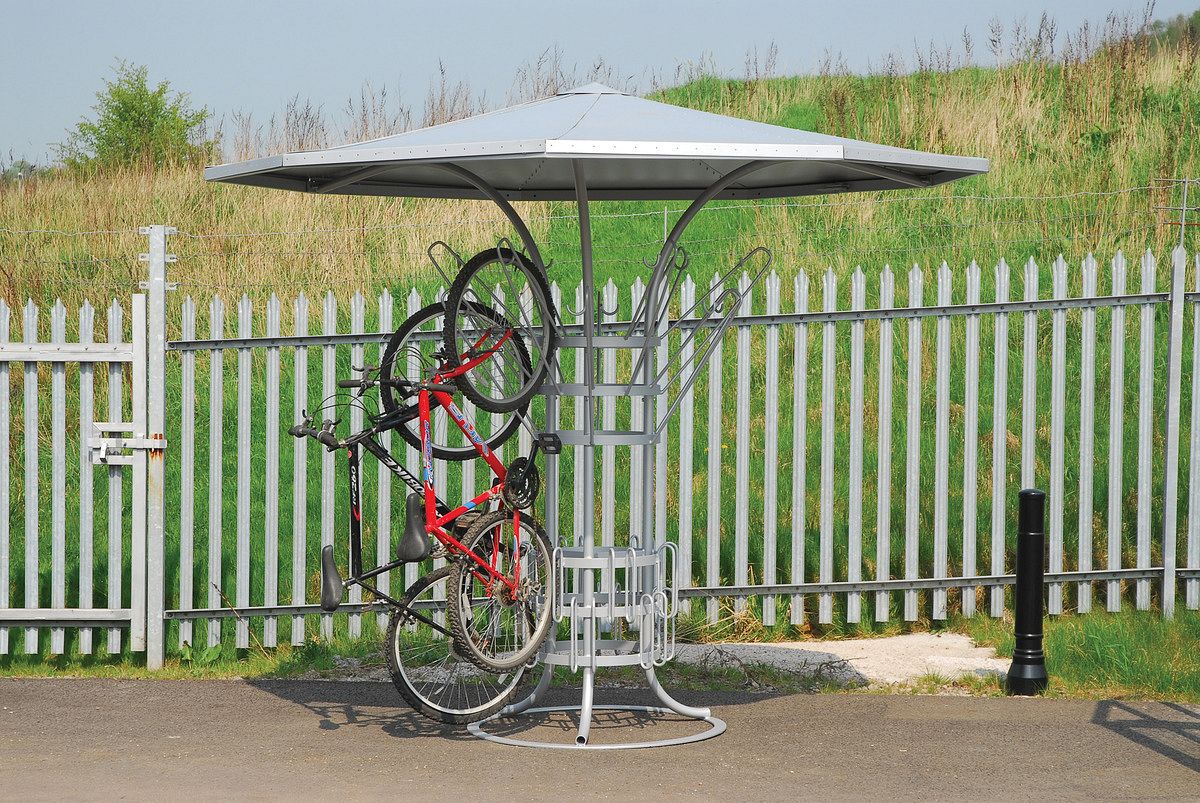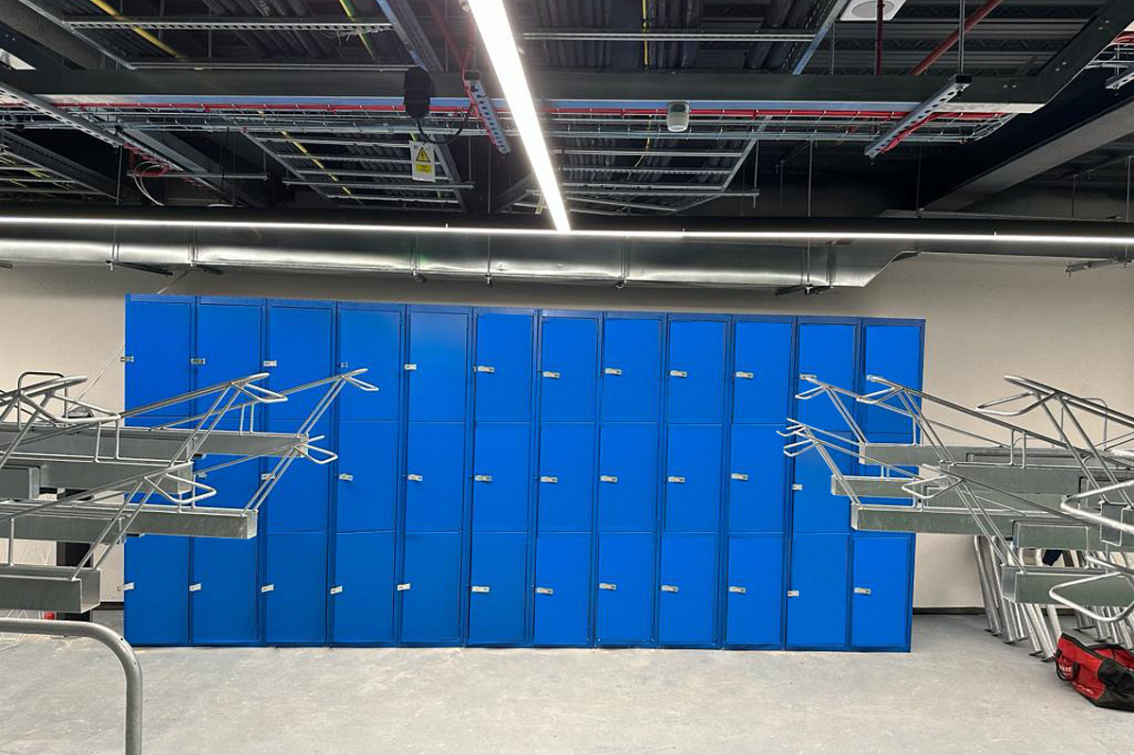 "You have been the easiest contractor to deal with"
"To date, you have been the easiest contractor to deal with. Attending when you said, sorting through drawing issues and providing a pair of lads who got on with the job and overcome any issues in their stride."
Tim Redman - Vistry Homes
"Thank you so much for the great work"
"Thank you so much for the great work your company has done for us. The bike shelters are full everyday. Please pass on our thanks to the installation team too."
Ninian Park Primary School
"Extremely impressed"
"Just wanted to pass on my thanks following reciept of our order. We've been extremely impressed with the professional and efficient service of your company and look forward to working with you again in the future."
James Hallam - Carlisle City Council
If you have questions you can fill out our contact form below. Alternatively, you can contact us via email, telephone, post or via our livechat service using the number, email or postal address provided.
Following your request, a dedicated member of our team will aim to get back to you as soon as possible.