Boost the benefits of a modular building scheme with the addition of a canopy or walkway from Broxap.
Canopies for modular buildings increase the usability of completed developments, delivering high quality, inclusive outdoor spaces for all.
Our teams are experienced in working with offsite modular build specialists, producing canopies and walkways designed to complement modern methods of construction.
Products include freestanding covered walkways to unify buildings across a site. Offering a safe, protected route around campus, our walkways provide a seamless link between modules for a better-connected environment.
Entrance canopies can create a focal point or add an extra architectural element to a modular building.
Signifying the entrance to a high-quality environment, a canopy welcomes people in – essential for public sector buildings such as schools – and inspires confidence in a setting.
Modular buildings are an efficient, cost-effective solutions to many estate issues across a range of sectors.
The addition of an outdoor classroom canopy can form part of the answer to releasing pressure on indoor spaces as well as aiding the delivery of a dynamic learning environment.
Our in-house design and manufacturing teams work with clients to ensure the time efficiency benefits of a modular build are also reflected in the canopy element.
Meanwhile the environmentally-friendly manufacturing methods we are introducing at our production facility, to reduce waste and carbon emissions, mirror the sustainability benefits of offsite construction.
As well as enhancing a modular building, a canopy, walkway or shelter can also provide unique outdoor facilities created for a specific site purpose.
This can include recreation shelters or waiting shelters for outdoor training areas; dining canopies and cycle parking facilities.
Canopies for all module and bay lengths
We design, manufacture and build shelters, canopies and walkways to a wide variety of sizes. We can provide canopies which achieve the desired visual profile of the finished modular building.
Designed for flexibility
Our teams work to overcome engineering constraints to deliver projects which match expectation, considering details such as canopy post locations to maximise space and function.
Cantilever formats to oversail single storey builds
With cantilever designs and other formats providing an overhang to modular buildings, our canopies are made to fulfil protection and performance potential.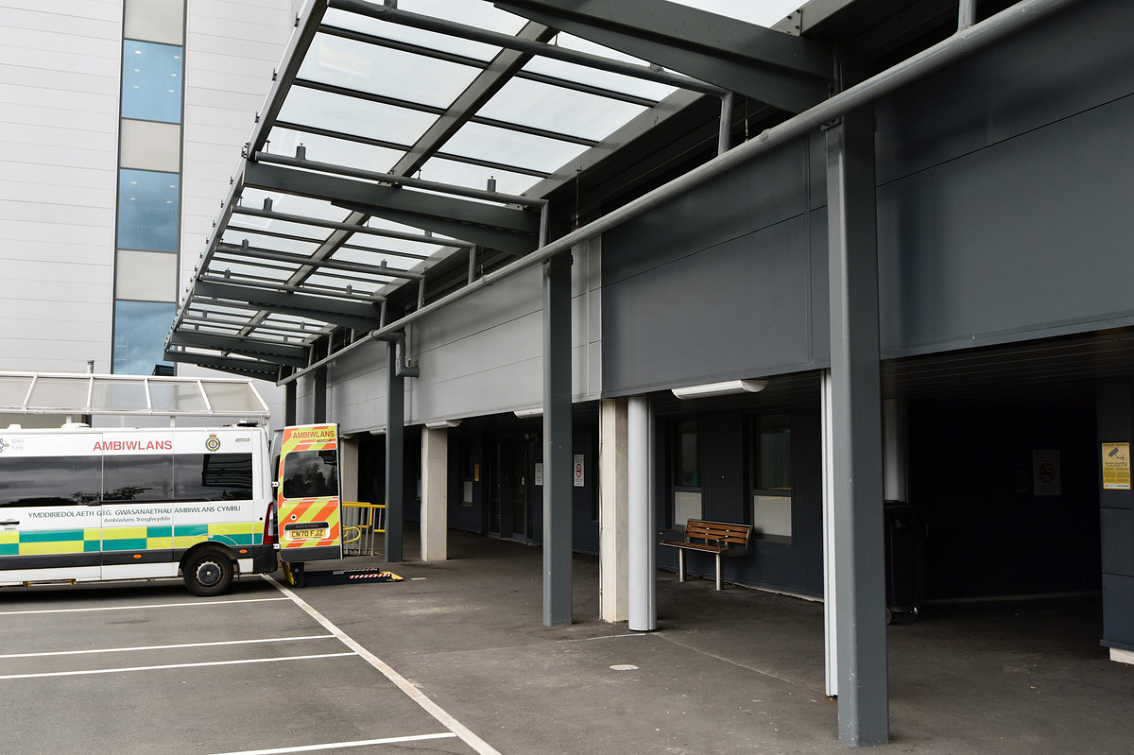 Consistent modular styles to suit all requirements
Outdoor areas are given purpose and definition with the addition of a canopy in a modular building project, adding further value to the development.

"I am writing to pass on my thanks to your site installation team of Mark Brown and Robert Price for their hard working and collaborative attitude in installing the walkway whilst maintaining access to the Discharge Hub and without disrupting other adjacent areas. They were a pleasure to work with and are a credit to Broxap.
The walkway itself has been gratefully received by the Hospital staff in the recent heavy rain.
We look forward to working with you again soon."
James Wright - Royal United Hospitals Bath NHS Foundation Trust
"The quality of service was second to none"
"I would like to take this opportunity to thank you, your design team and your installation team for their hard work and performance at Richmond Primary School in Hinckley.
As you know the design concept for the canopies was particularly difficult to achieve and the finished product is an important feature of the school.
Your assistance and advice to Value Engineer the finished design was crucial and fundamental in their inclusion in the finished scheme. Throughout the procurement and design processes the open communication links has resulted in a product that not only looks great but is one that the end user is thrilled with.
The finished product belies the effort required, particularly when considering the sequencing, access and programme difficulties which proved a challenge for all of us. The quality of service and installation was second to none."
Kieran Danby - Willmott Dixon Construction Ltd
"Your team are to be congratulated on their professionalism"
"Just to let you know that the shelter installation is complete. Everything went without a hitch. Your installation team are to be congratulated on their professionalism and co-operation.
With the tables we have purchased we can fit 40 pupils, or even 60 at a squeeze under the shelter, which is great. All round an excellent job.
Thanks for your help"
Tim Thorpe – Site Manager
If you have any questions you can fill out our contact form below. Alternatively, you can contact us via email, telephone, post or via our livechat service using the number, email or postal address provided.
Following your request a dedicated member of our team will aim to get back to you as soon as possible.